<< Back
land access
Posted 6/11/2015 5:45pm by Ben Wenk.
I was asked for my reaction to the new bipartisan bill sponsored by Reps. Courtney & Gibson "Young Farmer Success Act of 2015", as described in this Mark Bittman editorial, that would classify those farming for ten years as public servants in the interest of student loan forgiveness.

First off, I love Mark Bittman. He's a great mouthpiece for the change we need in our food system.
And I love this editorial! I actually have friends who have lobbied on behalf of the NYFC. I also support Rep. Courtney's bill and think you should too but, as Mr. Bittman alludes to early on, the problem is not so simply solved.
In addition to the land access issue, young and beginning farmers are faced with a learning curve. This is the part in this editorial where I point out how fortunate I am to have received a degree from PSU's College of Ag and that I have a family full (moreover, a community full) of experienced advisers and mentors in the field of agriculture, which is a pun that's tired but necessary in this case.
A young, motivated baccalaureate graduate doesn't make a successful farmer overnight. That being said, I know plenty of them that have achieved success. I also know plenty who have wanted to, tried to, and ultimately could not or are not farming presently due to a variety of circumstances. The point of Bittman's article is that, should our society value food production as public service, as I agree we should, then loan forgiveness can solve one of these circumstances to which I'm referring. Maybe it starts the cultural change that can bring the whole situation back into balance.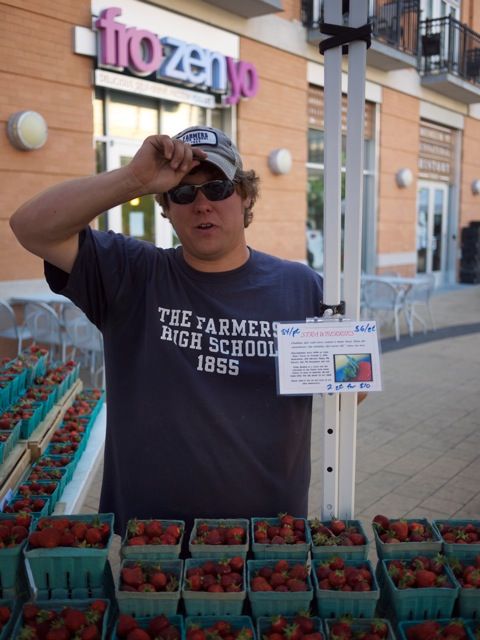 In a lot of ways, working on a farm has been considered an option of "those who couldn't attend college" for generations. That's how we got to this point in the first place, right? First off, education is a worthy pursuit any way you slice it - it's vital to understanding the richness of life any way you slice it. And while it's not the case that "nothing about your liberal arts education will prepare you for farming" - if we're serious about farming as public service, let's find liberal arts colleges with student farming programs and support them - there are two fine one's in our backyard (Fulton Farm, Dickinson). Let's be real about it - if farming is public service (and it is), tell your sons, daughters, nieces and nephews that farming is an impactful career choice (Cicero sure thought so). Encourage them to learn the sciences! Tell them about PASA, about FutureHarvest CASA. I know it's not for everyone, but when I figured out I wanted to farm, I studied Ag Sciences. It offered me incredible opportunities that were practical, applicable, and not easily learned "in the field" to recycle the expression again, to everyone's irritation. Step one, let's get this bill passed and get some student loan relief for young and beginning farmers. Step Two, let's complete this culture change and talk about farming as public service... not like it's a last resort for people who "couldn't do my job", for example. While the mechanics of farming seem simple, making a farm a successful business (not to mention someday retiring) is incredibly difficult - it's not a lower percentile thing, so let's just put that whole notion to bed. And Step Three, although education of ANY kind is, in and of itself, very important, the more science, training, and practical experience our new farmer-public servants have, the more likely they succeed. Teach young farmers plant science!
All this before we tackle the land access issue!
(or providing farming opportunities to minority and women farmers, but c'mon - I've only so much time I can devote to this stuff... I am farming here, afterall)