<< Back
canned goods
Posted 10/3/2009 1:02pm by Ben Wenk.
Three Springs Fruit Farm is
Kosher Certified!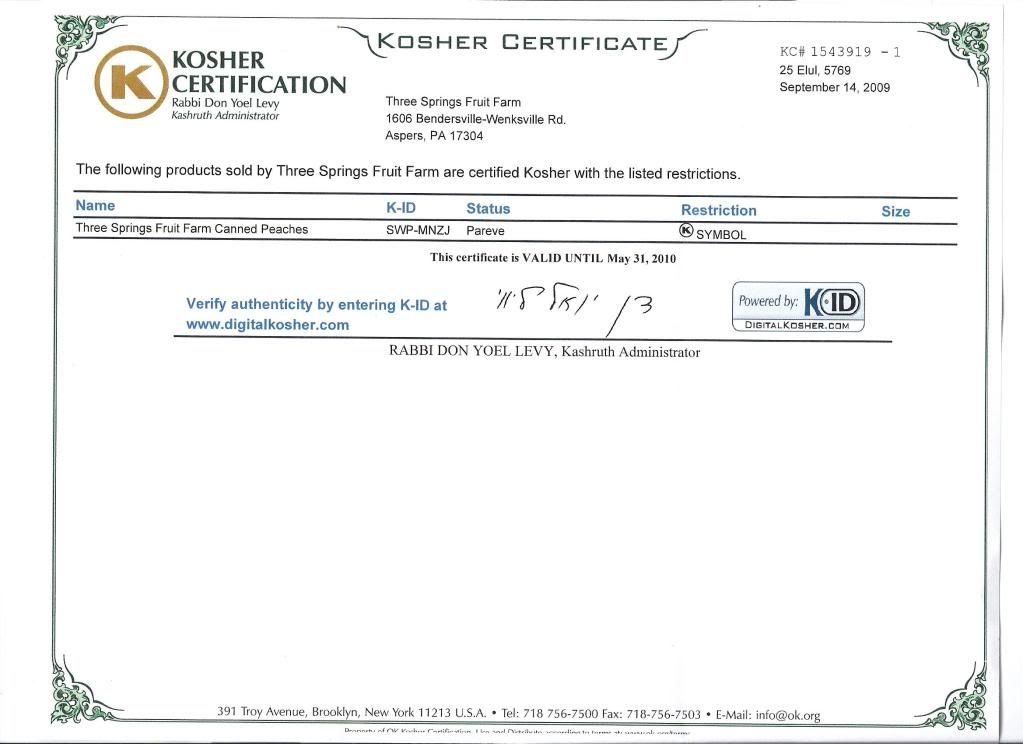 After months working with our processers, Kime's Cider Mill, we have fullfilled all of our kosher obligations and are now going to be Kosher (Pareve) certified for the following products:
Apple Sauce

Apple Butter

Pear Butter

Canned Peaches

Fuji Apple Juice

Ginger Apple Juice

Tart Cherry Juice
Plus a few more products we hope to debut in the springtime. We are working with our cider presser, Bermudian Springs Cider Mill, to have our "Must Eat" Apple Cider achieve the same certification. We're eager to move our current inventory because each labelled product on our stand will carry the kosher certified symbol from here on out!