<< Back
Obama
Posted 8/4/2011 1:35pm by Ben Wenk.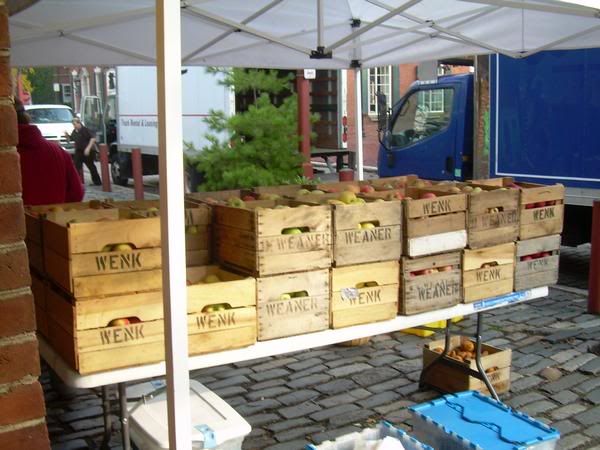 So here we are in our fifth year attending farmers markets! Hard to believe it's been that long in some ways. Quite a few things have changed since we attended our first market in 2007 (Schuylkill River Park, Philly - update your Three Springs Trivial Pursuit packs). More trivia later - back on topic, one of the things I've noticed as a trend at farmers markets is the renewed interest in food preservation, canning, and pickling. There's a canvolution taking place in this great nation of ours and it was with this in mind that we opened our online store, so that the most voracious, discerning, and preservation-minded among our customers could get, what we Central Pennsylvanians call, "good stuff cheap" (apologies). Are we on to something? We asked Headhouse Market frequenter Ben S. of Philadelphia how we're doing. These are his responses, printed verbatim with his permission.
THREE SPRINGS: What led you to order online from Three Springs?

BEN S.: I buy lots (and lots[at least I consider it to be a lot - I'm not sure how I compare to your overall customer base]) of fruit from Three Springs anyway, and when I want to make a bulk purchase it is quicker and simpler to do it online instead of through email. I like that I can pay via Paypal versus having to go the ATM to get cash. I just show up at the market, grab my crate and go.

They also have great deals on seconds which are great for ice cream, jam etc.

THREE SPRINGS: So! How'd that work out for ya?

BEN S.: Deliciously. So far this year I have bought strawberry seconds, sour cherries, peaches and peach seconds online and all have been good quality (seconds are obviously going to have some bruises etc) and worked well for my various projects.

THREE SPRINGS: What the blazes did you do with all that fruit?

BEN S. : My preferred breakfast is steel cut oatmeal with fruit, so I processed and froze a substantial portion of the fruit for breakfasts throughout the year. I also have started dabbling in making jam and ice cream this summer so that has been the destination for quite a bit of the fruit. My preferred end result though is pie. I like pie. (editor's note: We too love pie - pies of any description. Pies are commonly used to leverage bribes against us)

THREE SPRINGS: Would you order online with Three Springs again and, if so why (if not, why not)?

BEN S.: Definitely. You can get great fruit at a great price. That being said, it would be nice to have some of the other fruits listed up there as well - blueberries, apricots etc and in somewhat smaller quantities (half flat/crate instead of a full one) since a full crate can be a lot to deal with on a Sunday afternoon. Also, they sold strawberry seconds by the pound and I think that would be great for other fruit (apricots - hint, hint). Actually, forget the hint, do you have apricot seconds? Because I want them.

THREE SPRINGS: One non sequitur, have a guess - which of these people have not shopped with Three Springs: Pres. Barack Obama (Happy Birthday), Tony Danza of "Who's The Boss", "Angels in the Outfield", Phillies legend Greg "The Bull" Luzinski, or 1973 AL Rookie of the Year, Al Bumbry?

BEN S. : Definitely Al Bumbry.
So there ya have it - an honest testimonial from a brave Philadelphia pie lover who took the plunge, ordered bulk online with Three Springs, and was rewarded with sweet, sweet pie and the promise of many happy breakfasts in an otherwise cold, barren wintertime. This man could be you! Well... provided you've learned to put up with my bizarre sense of humor like Ben does - thanks man. Second thought, you don't even need a shred of personality to appreciate a deal this good! Generally not a problem at our stand, but not required all the same. If you have any further questions about online orders, just email me or add a comment. If you need good canning inspiration, check out Food in Jars. As a Biglerville native, Canners are very important to me.
And for your Three Springs Trivial Pursuit game, the correct answer is "Greg Luzinski". Orioles Hall of Famer Al Bumbry once left a complimentary voicemail on our office machine that I forbid anyone erase for at least eight months. "The Bull" is always welcome at our stand. We'll trade for BBQ.

Can it forward!
- Farmer Ben

Posted 5/23/2011 5:25pm by Ben Wenk.
While it's likely last fall's news of President Obama purchasing our apples is likely to be our only brush with the Commander in Chief, it's unlikely we could present ourselves as mannerly and professionally as one of my favorite persons, Matt Harsh, who had the opportunity to ask Pres. Obama a question related to agriculture at his latest town hall meeting. Matt was my first boss out of college at PSU Extension in Adams County where he was influencial in the founding of the Young Grower Alliance during his time there. During that time, he and his wife Mary were raising vegetables in Matt's native home of Smithsburg, MD and bringing them to markets in Fairfax Co. Virginia - a passion that, in addition to raising their young children, is now their full time pursuit. I'll always be indebted to Matt and Mary for their willingness to help a young guy like me get my start and it's awesome to see him get this opportunity. There's no one I would rather have represent me in front of the President. Check out Chesley Vegetable Farms to keep up with the Harshs on the net. For more on why I love these people like I do, they also took our Young Growers group to New Zealand. Here's Matt with Barack (they're on a first name basis now):
Grr, bad embedding codes! click for link to CBS news story
Posted 9/22/2010 2:43pm by Ben Wenk.
As many folks heard, President Barack Obama was a surprise visitor of the Reading Terminal Market this past Monday. As was also reported by a few outlets, the President purchased some apples to go along with his token cheesesteaks, apples some reported he undervalued. We're here to set the record straight, commend the fine folks at Fairfood Farmstand for making the sale, and to confirm that these apples were our tasty, Gala apples!
So the quick synopsis of the story is that the President stopped by the Reading Terminal Market to grab a Carmen's cheesesteak to go (wiz with! good call, Prez). It was while he was waiting for his steaks that the Fairfood Farmstand's own Federico Santoyo calls out to Pres. Obama, "How about getting something local and healthy for after your cheesesteak?" As you can see, Fed is the star of this story, we did absolutely nothing. Bold move on his part - it paid off! President Obama ventured over to Fair Food and picked out four Gala apples (yes, our Gala apples) so that "Michelle would feel like I'm eating healthy", according to one CNN account. As I kind of expected, the notion Obama didn't pay enough to buy the apples was falsely reported. Federico was attempting to offer the Leader of the Free World something of an Executive discount - put in the same position, I don't think I'd feel right charging The President full rate either! As seen on Fairfood's Facebook page:
Look at that pearl of investigative journalism! So anyhow, cheers to the folks at the Fairfood Farmstand - they really do have a terrific operation there, it's your centrally located "Farmers Market Away From Farmers Market". While I'm at it, a big "thank you" to all of the like-minded stands with a passion for local wares who carry our products in Philadelphia! For the weekends you're out of town and find yourself needing that mid-week Fruit Fix, here's a partial list of where our delicious fruit can be found!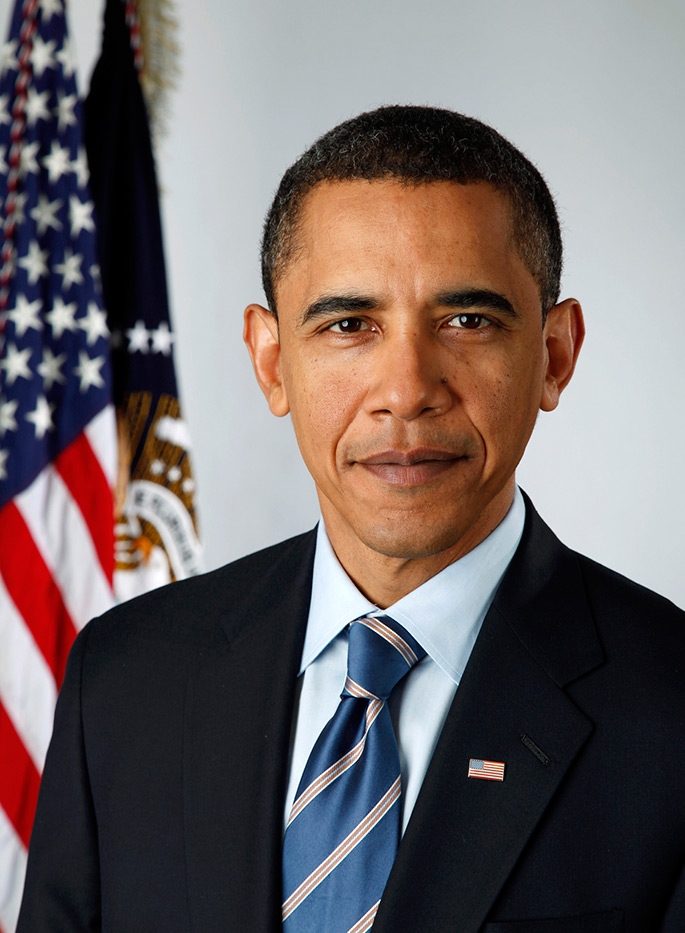 edit: proof I should leave this to the professionals, Bob's Market Report reports the Secret Security had recently cased Reading Terminal, indicating it was no "spur of the moment" stop. Also, I can't believe I left out the President grabbing some Bassett's mint chocolate chip on the way out! Another fine choice!