<< Back
ADHD
Posted 5/20/2010 1:31pm by Ben Wenk.
You're reading the third entry in the series of blogs devoted to our growing methods entitled "Growing Greener". My wish for these entries to to assure you through our candor and transparency that we truly are going out of our way to provide the very best produce for you and your family. Feel free to comment or contact us with any questions. Links to other GG blogs can be found at the end of this entry.

A recent study, as published in the medical journal "Pediatrics", cites childhood exposure to organophosphate pesticides as a possible link to ADHD. As strict IPM (Integrated Pest Management) growers, a pesticide such as an organophosphate would be one of the last things we would ever want to have to spray and as a result, I'm proud to say that no organophosphate is sprayed on our crops. We would never sell anyone anything that wasn't safe to eat. Since this topic is a point of discussion in light of current events, I found this to be a terrific opportunity to address the "whats" and "whys" of the spraying we occasionally must do to prevent the failure of our crops.


First, the most difficult things we need to control in our tree fruits are diseases, not insects. We control many of our most damaging insect species with Pheromone Mating Disruption, the subject of an earlier blog. When we spray an insecticide, it's only after the results of hours of scouting and insect data has been evaluated and some sort of remedy is required (another blog topic covered earlier).

The determination of what to spray when an insecticide is required is not made on a whim. It's made based on whatever species needs controlled. We intend to control only this species and leave other species flourish when we can. During three different summers home from college, I collected insect data at the Penn State Fruit Research and Extension Center Entomology Department. The USDA and state funded program my wages supported was known as R.A.M.P (Risk Avoidance Mitigation Program). This program was devoted to the very topic in the news now - finding alternatives to organophosphate insecticides (OPs). OPs control insects because they are neurotoxins - they affect the central nervous system of the insects they control. OP insecticides have the same effect on an agroecosystem as a cannon shot - every insect is susceptible to nerve damage when these products are sprayed, whether their population was high or low, whether those insects damaged our crop or protected it. The newer products in the RAMP study might attack the insects'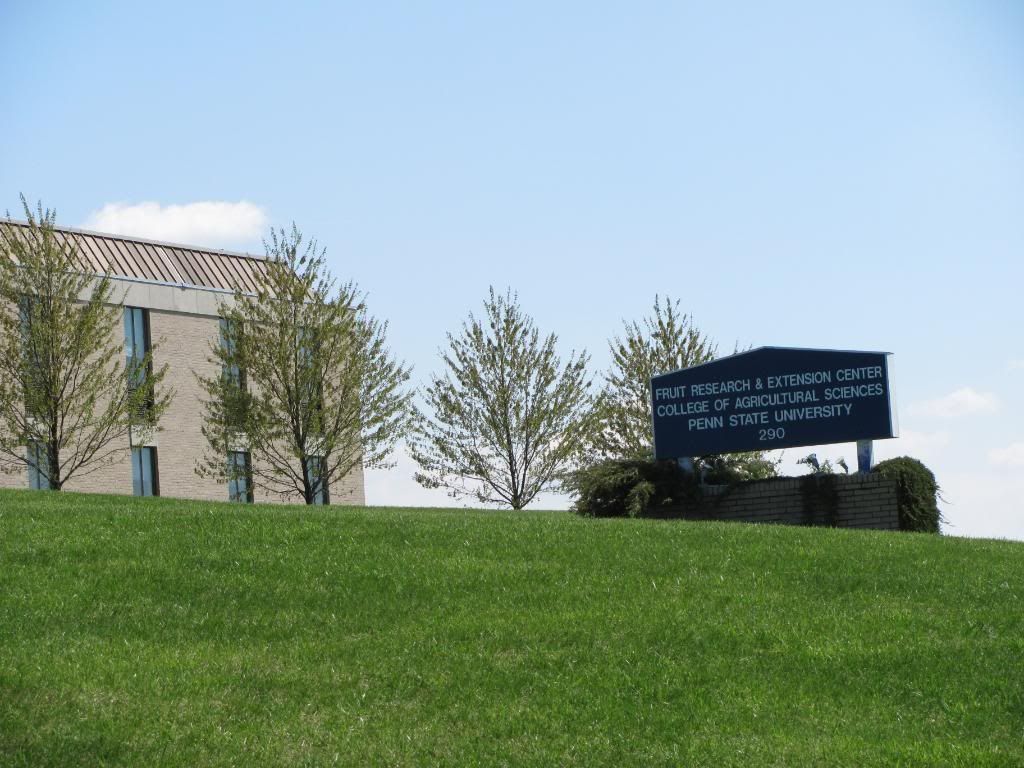 eggs or their ability to create an exoskeleton. These materials, to complete the above analogy, are like a single arrow shot directly at the problem insect ("pest"). Working in the RAMP program, I learned there was a better way than these OPs. As a volunteer in the RAMP program, my father learned how to use these softer pesticides (if an insecticide only works on eggs, you have to spray when those eggs are present - sometimes just a few weeks per year). In short, the RAMP program proved that these greener insecticides could be as effective as OPs if they are applied correctly by folks who are studying their agroecosystem and can study the lifecycles of these pests. Since these greener products are targeting specific insects, they pose very little threat to human health... I mean, except for the ones birthing offspring in external egg masses and the ones with exoskeletons, for example (if you meet this description, you might have a problem... and it'll have little to do with fruit). Having learned from these experiences, we were able to move away from these compounds years ago. While the OPs are still cheaper, we value the decreased toxicity of these products. Because of this, we allow the species that are natural enemies of these pest to flourish in our orchards, including the biological control agents we spread a few years back... but that's another blog for a different day.

The results of our forward thinking approach is that we can confidently tell all of you that the fruits and veggies you buy from us are not sprayed with these harmful compounds. As we continue to educate ourselves in the winter and partner with Penn State in their research, we'll continue to be ahead of the curve in terms of providing the safest fruits and vegetables you'll find anywhere.

Further reading on growing practices:
Growing Practices, IPM, and Food Safety