<< Back to main
Growing Greener: Pheromone Mating Disruption
Posted 6/3/2009 2:54pm by Ben Wenk.
Welcome to the first in a series of blogs concentrated on getting a little more "in depth" regarding the growing methods used at Three Springs Fruit Farm that make our fruit unique.


Many of our customers have heard me talk about Pheromone Mating Disruption in peaches and apples at Three Springs Fruit Farm. It is one of the biggest assets to our Integrated Pest Management (IPM) program in its ability to control harmful pests without our having to spray for them. If you haven't heard about this important pest management innovation, allow me to bring you up to speed.

Pests like Oriental Fruit Moth (OFM) and Codling Moth (CM) are a perennial problem in orchards. The larvae of these lepidopterans (moths) are what are best known as "worms" to consumers. These moths mate in and around our orchards and lay eggs on fruit and leaves. The resulting larvae emerge and find food and shelter in the fruit we'd spent so much time, effort, and money growing. We're not happy, you're not happy - we have to fix this problem!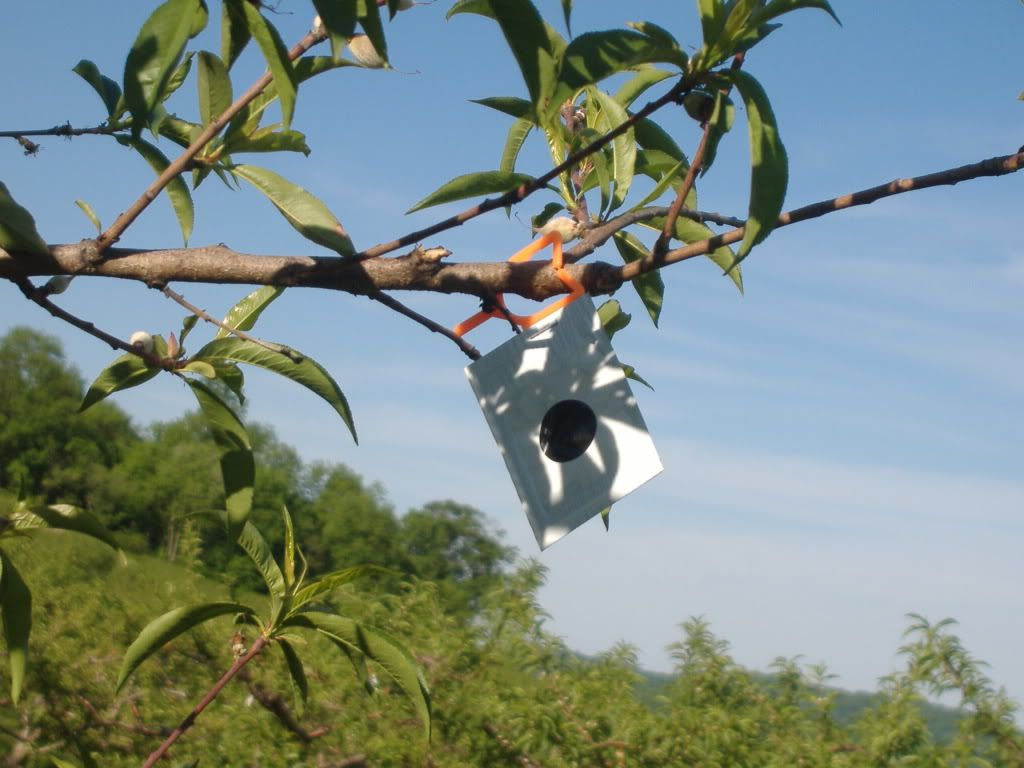 While it would be easier (and cheaper, for that matter) to spray a broad-spectrum insecticide on a schedule and have the piece of mind knowing these insects could not be surviving, we take a greener approach. Between 100 and 150 days before the approximate harvest of our fruit, we take our crew out into every bearing block of apples and peaches and have them attach ties to our trees that are filled with artificial insect pheromone.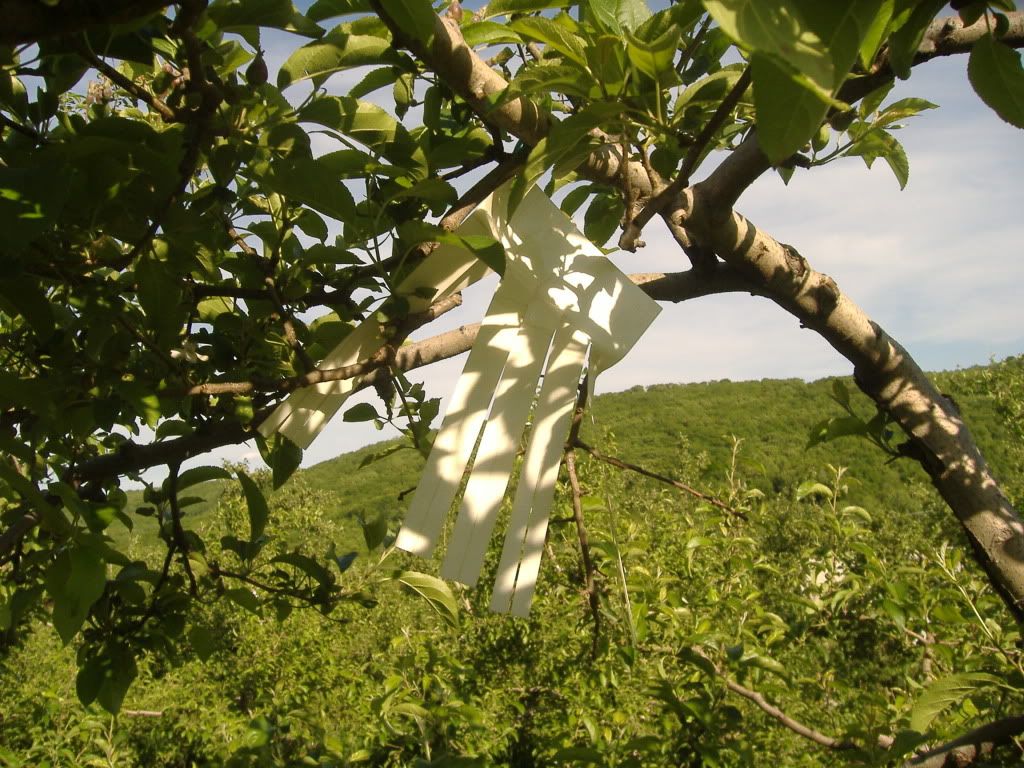 The pheromones (mating hormones) of these harmful species have been studied and recreated in laboratories. They've been synthesized and packaged in different dispensers (see pics) that release the female pheromone gradually and evenly over a period of approximately 100 days in most cases. So why go through with this? Wouldn't placing these in your orchards only encourage mating?


To the contrary, when these ties are placed in the orchard at the recommended rates, they confuse the males in the area. With each tie smelling exactly like an available female moth, the males in the area are overwhelmed, confused, and unable to find a female with which to mate. With only a few females being mated, fewer eggs are laid and fewer larvae are born in the orchard, keeping them out of our fruit!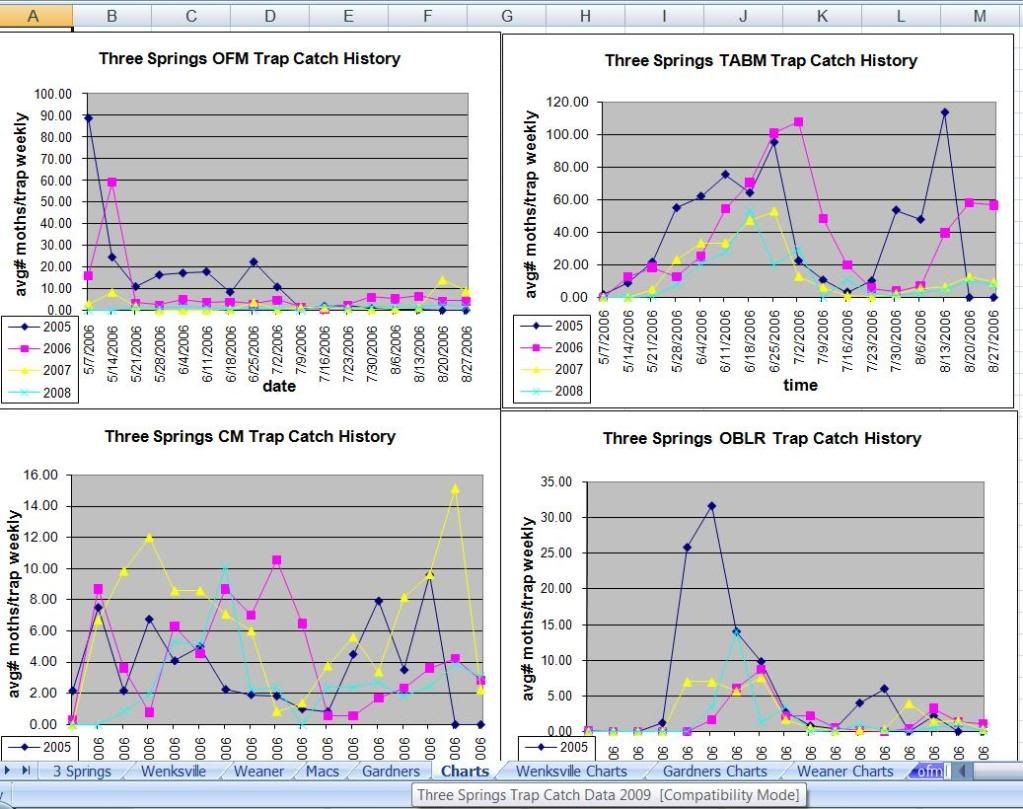 Of course, it takes much more than the initial investment and the labor cost to make this practice effective. You must also be frequently monitoring the population of these insects through extensive scouting and trapping to be sure that the population of moths isn't so high that males are still finding mates in the disrupted blocks. Extensive scouting and monitoring are essential to any IPM program. Through our years of experience in mating disruption, we've also gotten better managing problems like border effects and applying disruption to match the geographical features of a block, prevailing winds etc. Research at the Penn State Fruit Research and Extension Center has shown positive effects from each successive year in a mating disruption program, research that's been confirmed in our trapping data.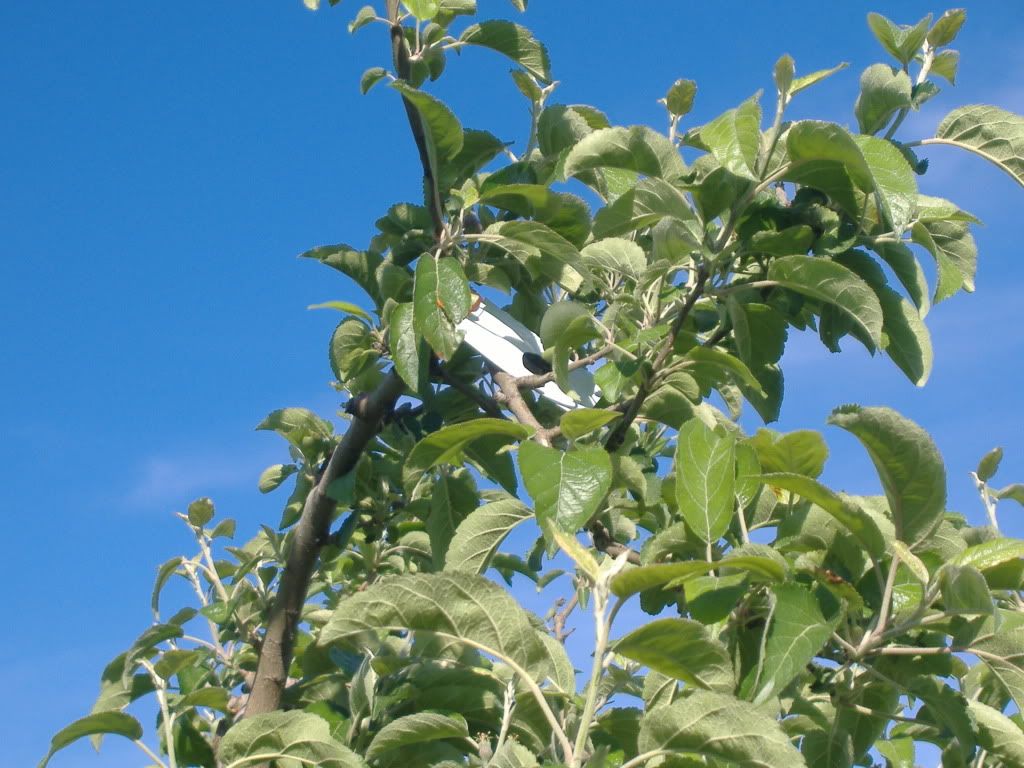 So, pheromone mating disruption is a lot like preventative maintanence in our orchard - if you can prevent the moths from mating, there will be nothing there to spray as we go through the season! What's more, when we're sleeping, at market, or trying to get away from work for a little while - the ties just keep on working without us having to look after them! And that's "the what it is", "how it works", and "why we like it" of pheromone mating disruption!
Farmer Ben
more Three Springs Growing Practices, or